Datasheet
Updated: Tuesday, January 25th 2022
MachineMotion 2 Pendant V2
Overview
MachineMotion 2™ Pendant V2 provides a plug and play touch screen interface for automated equipment powered by the Vention MachineMotion 2™ controller. When connected to the MachineMotion 2™ controller, the pendant enables machine operators and administrators to run and modify their MachineApps through an intuitive, code-free user interface.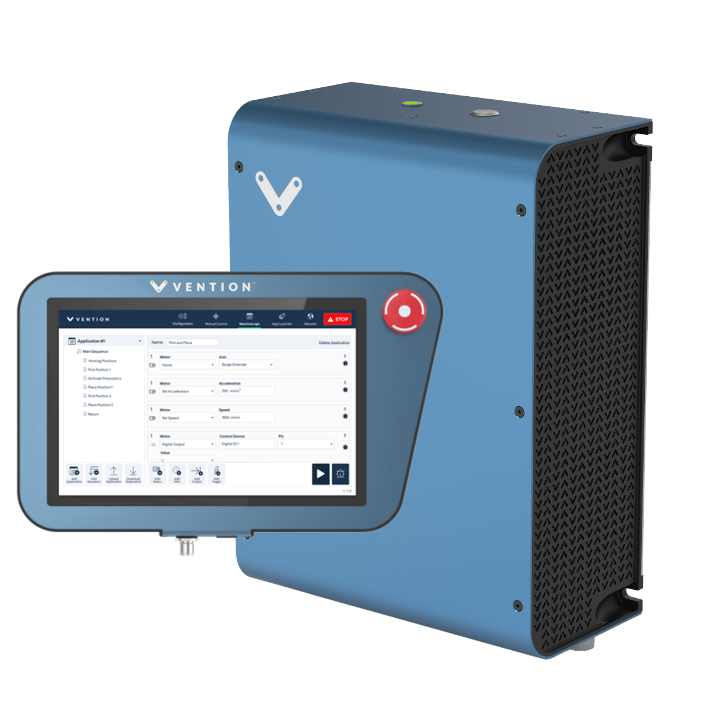 Features
Plug and Play compatibility with MachineMotion 2™ controller
Pre-loaded MachineLogic™, for code-free automation sequence editing
Application launcher for machine operators
Manual machine operation mode
Detect and connect to a desired Wi-Fi network
Applications
Automated equipment
Cartesian robot
Functional and reliability test benches
Conveyor system
Inspection cells
Software Included
MachineMotion 2™ comes with pre-loaded control and machine operations software – all of which is accessible through the MachineMotion™ pendant or via computer with a USB or Ethernet connection.
Applications Launcher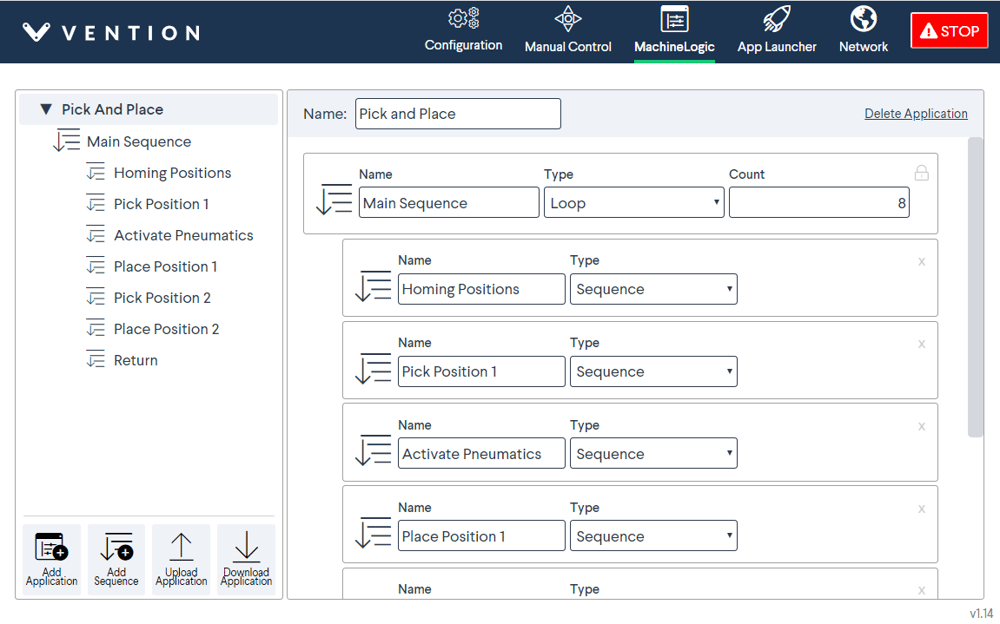 Manual Mode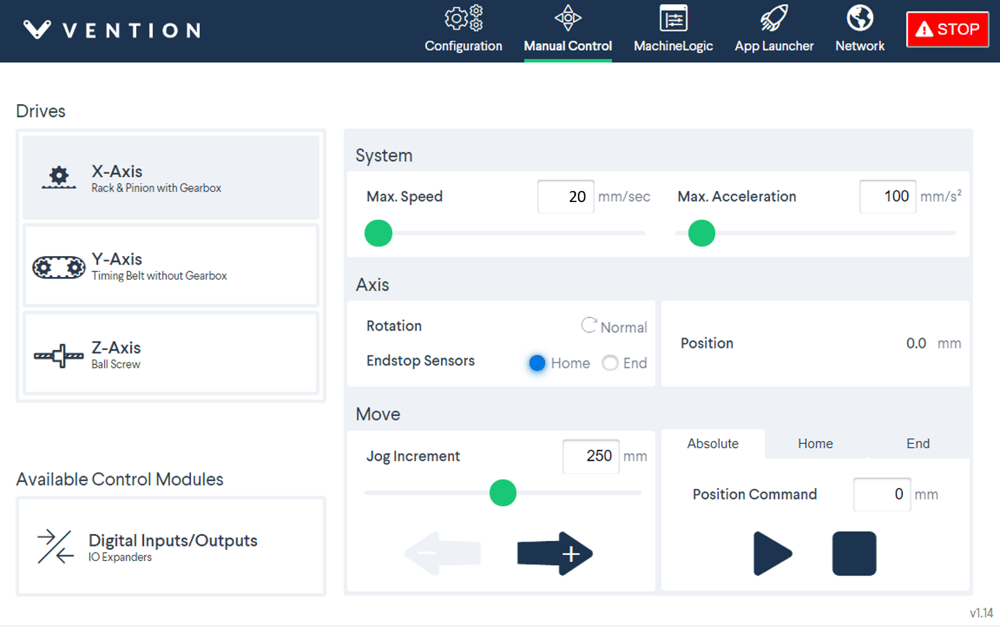 MachineLogicTM
Technical Specifications
Electrical Specifications
| | |
| --- | --- |
| Processing | |
| Processor | Quad-core Cortex-A72 @ 1.5 GHz |
| Memory | 32 GB flash storage, 8 GB RAM |
| Emergency | |
| Wired emergency stop button | |
Input/Output Specifications
| | |
| --- | --- |
| Power | |
| Type | Single cable to MachineMotion 2™ dedicated port |
| Network | |
| Wireless LAN | |
| Band | 2.4 GHz and 5 GHz |
| Physical Layer | IEEE 802.11.b/g/n/ac |
| Screen | |
| Resolution | 1280 x 800 |
| Screen Size | 10.1" |
| Type | LCD capacitive touch |
| Extension | |
| Connector Type | 1x USB Type-A |
| Physical Layer | USB 2.0 |
Hardware Compatibility
| | |
| --- | --- |
| MachineMotion 2 controller - One Drive | CE-CL-010-0001 |
| MachineMotion 2 controller - Four Drive | CE-CL-010-0004 |
Included Software
| | |
| --- | --- |
| Installation | Manual Machine Control |
| Access | User Management |
| Operator | ApplicationLauncher |
| Programming | MachineLogic™ |
Mechanical Specifications
Shock-resistant enclosure
Rear mounting tabs
Hand strap
Physical Unit
Functional Pinout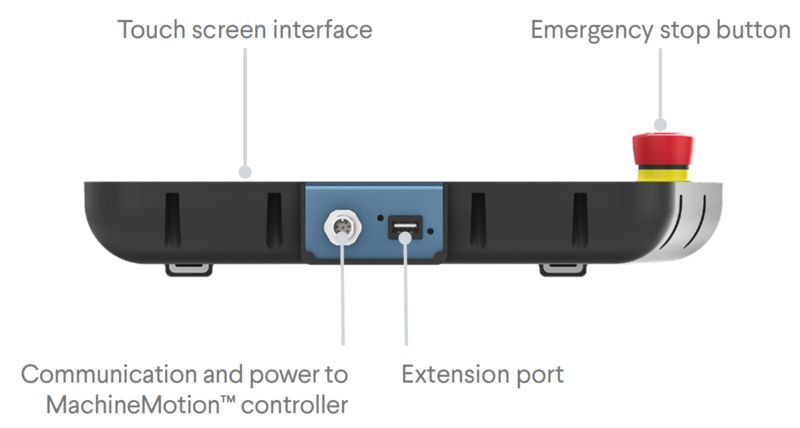 Unit Dimensions