Datasheet
Updated: Thursday, August 26th 2021
90-Degree Linear Actuator Mount
Overview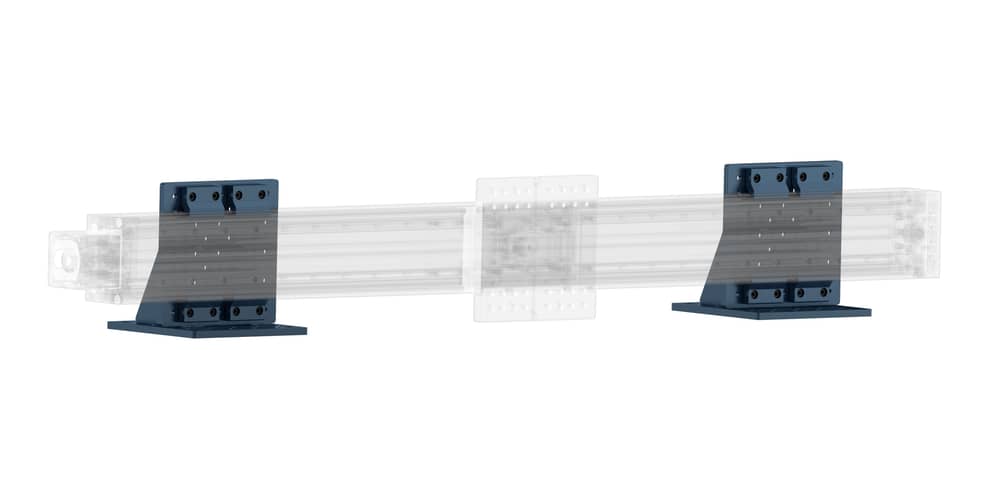 Traditionally, if you wanted to mount linear actuators at 90-degree angles to one another (in X-Y-Z-axis formations), you needed an extensive array of extrusions, gussets, and assembly plates.
This traditional method results in heavy, bulky mounting structures. They're relatively imprecise, due to the tolerance stack-up of all the combined parts. And that's not all—they also take a long time to assemble.
To resolve these issues, Vention has developed a 90-degree actuator mounting and clamping solution.
How it works
Vention's 90-degree actuator mount consists of two 225 x 225-mm mounting plates (part number ST-GP-005-0010), which attach to two right-angle support gussets (ST-GP-005-0011).
The first step is to attach the mounting plates to the support gussets using Vention's standard M8 x 18-mm bolts. The plates don't have a fixed position relative to each other; you can attach the plates and gussets in any configuration you want to get the desired actuator placement.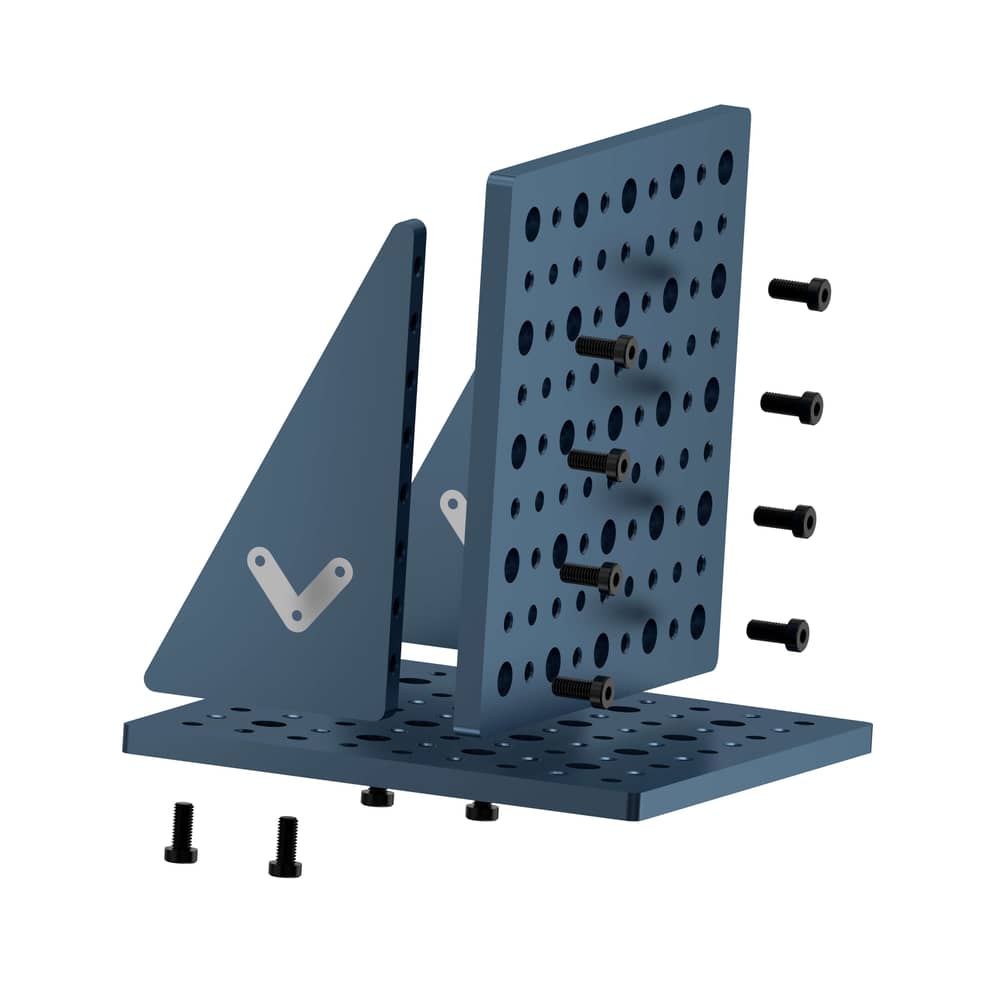 Next, attach the mounting plate and support gusset assembly to the gantry plates of a linear actuator—either an enclosed timing belt or ball screw. This allows the perpendicular mounting surface to receive another linear actuator: either an enclosed timing belt, enclosed ball screw, or rack and pinion.
Finally, secure the actuators with conventional t-nuts and bolts, or with up to four of the new 67.5-mm actuator clamping connectors.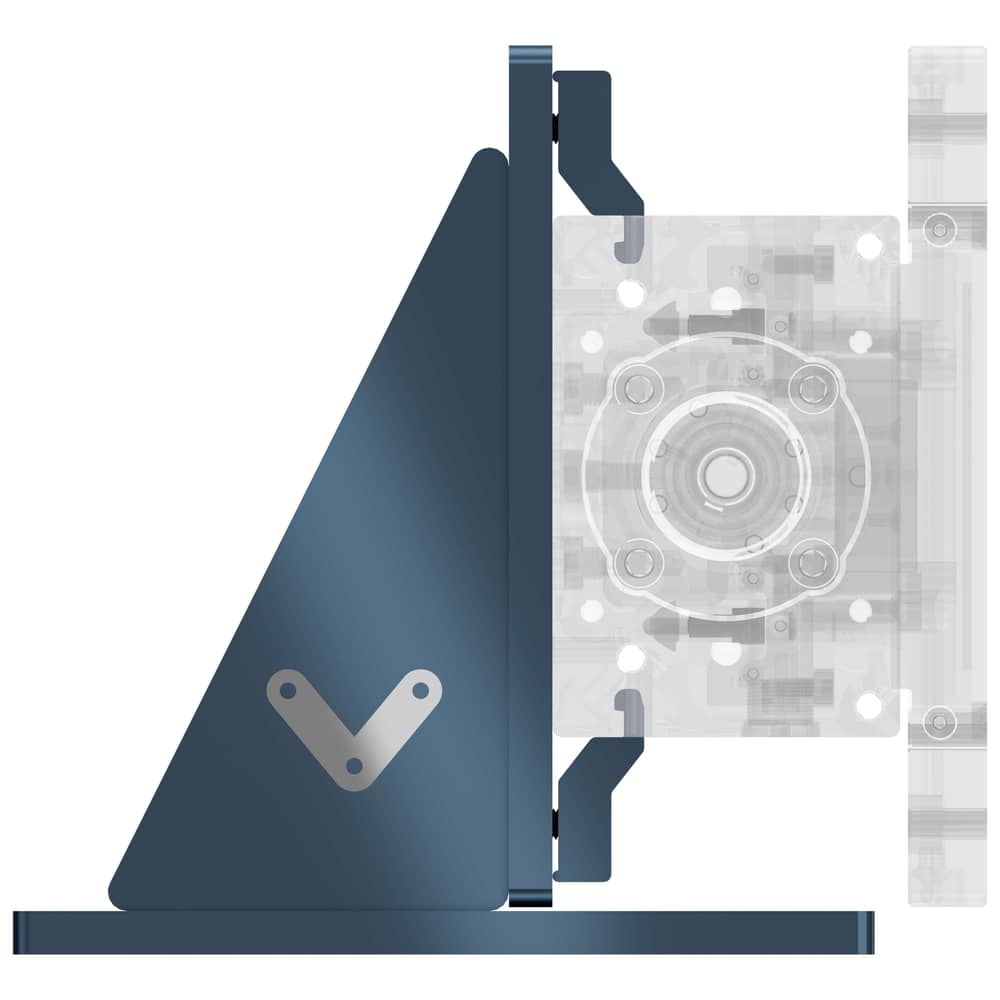 Vention's new actuator clamping connectors allow for even quicker mounting. The clamps hook into the extrusion's t-slot, indexing itself on the t-slot profile. From there, they clamp down on the actuator using the leverage generated by the distance between the bolt center and an integrated pivot point.
This connection strategy is ideal for mounting actuators horizontally. When mounting vertically, each pair of clamps supports up to 100 kg.