Increasing productivity by introducing automation
Cobot palletizers are helping to reallocate labor at a food oil bottling plant
Story Highlights
Project highlights
3x full-time operators reallocated to other, higher-value tasks to maximize productivity
Cobot palletizer delivered within 8 weeks from order to commissioning
Equipment fully deployed on-site and staff trained all within 2 days
Given the rapid design and deployment, forecasted payback is just over one year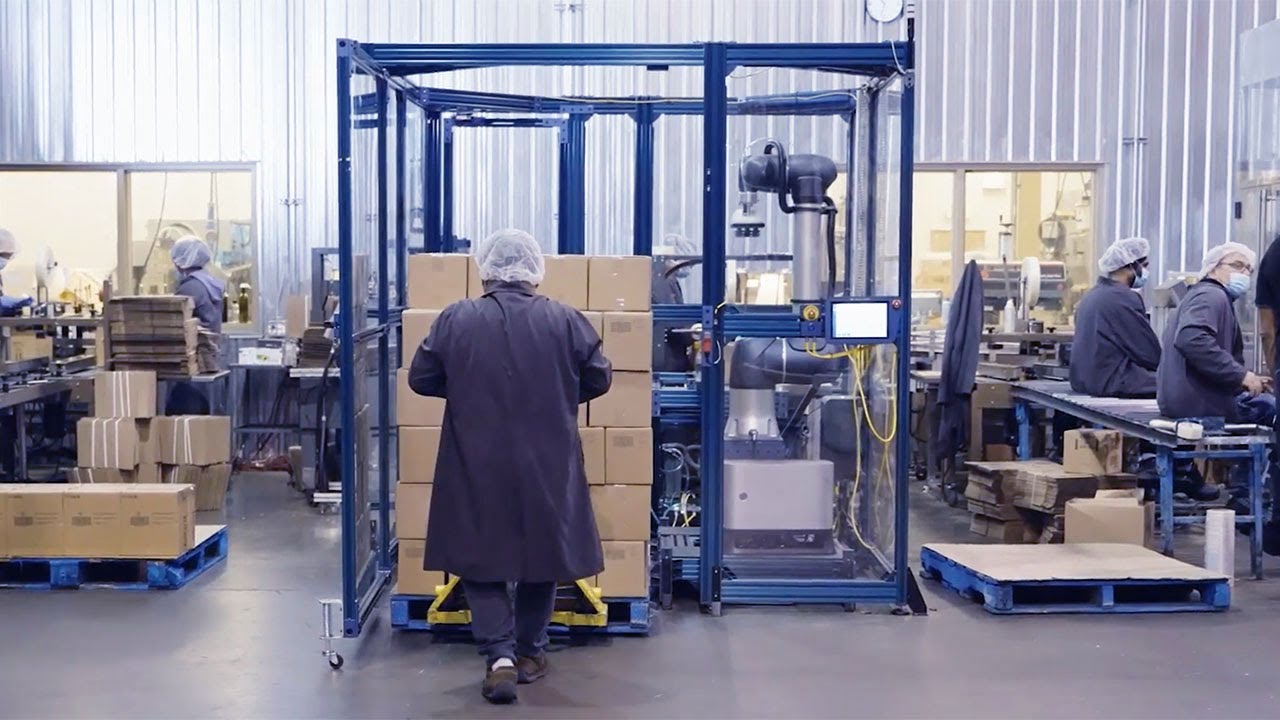 The Problem
Overcoming labor shortages
Sager Foods were looking to improve productivity but struggled to attract additional labor in the current market. They sought a solution that met both the business objectives and one that could be managed entirely in-house.
"We wanted to introduce automation to combat our lack of personnel but that normally would require expensive 3rd-party programming and expertise. That simply isn't the case with Vention."
The Project
Two cobot palletizers serving three production lines
Sager wanted to introduce cobot palletizers onto their factory floor to alleviate manual, monotonous tasks for their existing personnel. The code-free programming and intuitive user interfaces of Vention's platform would enable staff to manage the robot autonomously, without the need for 3rd-party expertise.
The Results
Three operators reallocated to higher value tasks
Following a 2-day commissioning and training period, the cobot palletizers were fully operational on the production line. Existing staff were reassigned to higher value tasks, increasing Sager's productivity but without the need for additional headcount.
Project Specs
Gripper
Schmalz vacuum area gripper with suction cups
Safety features
Fully enclosed, gate bolt with interlock