Why manufacturers choose Vention to automate case packing
August 08, 2023
|
Quinn Harker
Seeking operational improvements? Struggling with the effects of the worker shortage? Interested in enhancing your packaging quality and consistency? 
If you answer yes, then automated case packing is the solution for you. Discover our cost-effective and user-friendly automated case packing solution that benefits all manufacturers, including small and medium-sized ones.
What is case packing?
Case packing is a critical step in any production line. Industries such as food, medicine, and consumer goods often utilize the case packer. It efficiently packs products into boxes for shipping and distribution. Automated case packing systems use robots,
gantry systems, conveyor belts, and sensors to carefully place and stack products into the boxes.
Many large companies use automated case packing to stay productive and maintain quality. But smaller companies often still do it manually because they think automation is too expensive or complicated. Vention's turnkey, custom case packing solution is accessible to everyone. With proven return on investment and user-friendly technology, upgrade your operation with automated case packing.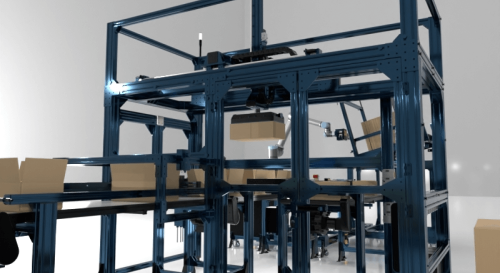 Benefits of automating case packing for all manufacturers
By introducing automated case packing to your end-of-line, you can expect the following benefits:
Employee safety: Manual case packing is labor-intensive and repetitive, putting employees at risk of injury, boredom, and burnout. Especially during the ongoing labor shortage, automating case packing allows you to reassign employees to more desirable, high-value tasks.
Quality: Automated case packing with precise, standardized settings ensures consistent and properly packaged products, increasing customer satisfaction.
Productivity and efficiency: Automated case packing can run at full productivity for longer periods without downtime. It is faster and more efficient than manual packing.
Automating case packing with Vention
Small to medium-sized businesses need to carefully select a case packing solution
and vet their provider. This is to ensure that the solution integrates smoothly with their existing processes. With Vention, you can expect the following benefits: 
Quick payback: Operating at 15 picks per minute, our case packing solution can pack more cases in a shorter amount of time compared to manual packing.
You can expect to see a return on investment in nine months or less.
Fast deployment: With our intuitive, step-by-step deployment solution, deploy your case packing solution in under three days. In an industry where time equals money, fast deployment is crucial.
Easy to program: Easily create product patterns in boxes and trays quickly using
our user-friendly interface, no coding skills needed.
Powerful support: Our packing solution can hold up to 50kg and meets industry and safety standards.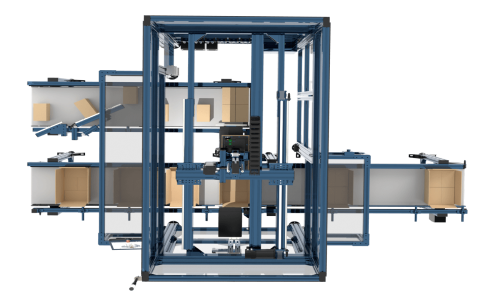 Support from design to deployment 
Vention supports you throughout the entire process, providing different levels of assistance depending on your requirements. We offer free design services, on-site deployment, and on-demand Remote Support whenever you need it. For these reasons, Vention is the smart choice for automated case packing.
Questions? Interested in a case packing solution for your manufacturing floor? Contact our experts today.