Gantry Systems & Path Following: Easily configure complex paths with Vention
September 13, 2023
|
Quinn Harker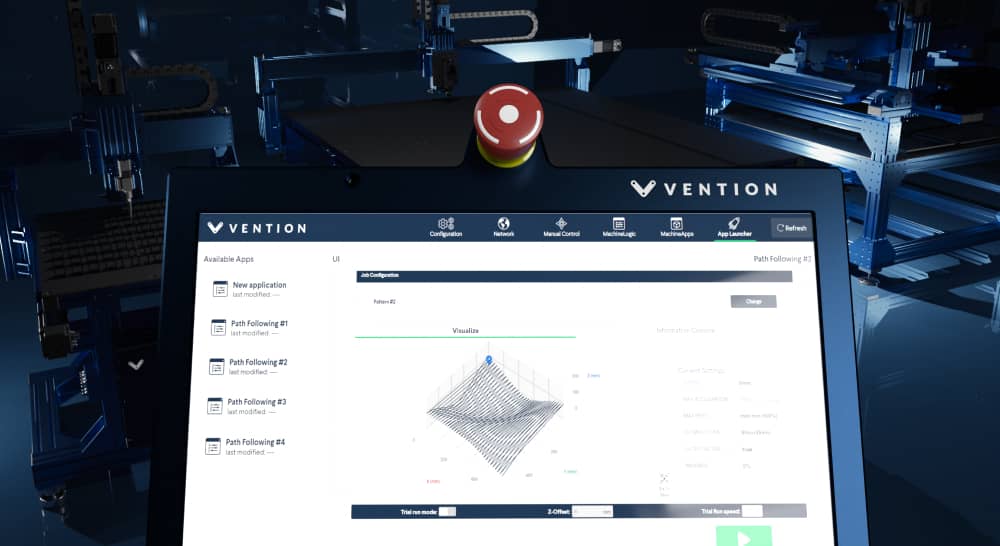 Automating path following with Vention
Vention's Gantry Systems and Path Following software solutions are entirely modular and customizable to fit your specific needs. Typically used for dispensing, laser engraving, milling & drilling, and more, these are custom machines you can program to follow precise paths to execute tasks through a very friendly user interface or Python with a clearly defined library of Python APIs. Design your machine to fit your unique specifications using our 3D CAD, MachineBuilder, and our library of 1,000+ modular components. Choose from six compatible linear actuator types and add safety devices, including light curtains, area scanners, and more. 
Through Vention's Path Following MachineApp, configure and operate path patterns through a plug & play ecosystem without jeopardizing the flexibility of your solution. The purpose-built, code-free MachineApp allows you to configure your machine through step-by-step instructions and easily learn how to operate it within an intuitive user interface. Prior to deployment, view a digital twin of your machine to simulate your path. After you deploy your machine, and just before you press play, you can perform a dry run at slow speeds and z-offset to eliminate risk.
With Vention, experience unique benefits
Ease-of-use: Using MachineApps, our code-free user interface, configure your path following solution in minutes and easily operate it.
Precise patterns: Upload g-code files to build and visualize your unique pattern accurately.
Custom machines: Access our library of 1,000+ modular components to create a custom machine that fits your specific needs.
De-risked deployment: Prior to deployment, view a digital twin of your machine and simulate your path to ensure it completes the task as desired.
Configurability: Configure multiple path patterns from multiple g-code sources on the same program and enjoy a seamless switch among your paths during operation.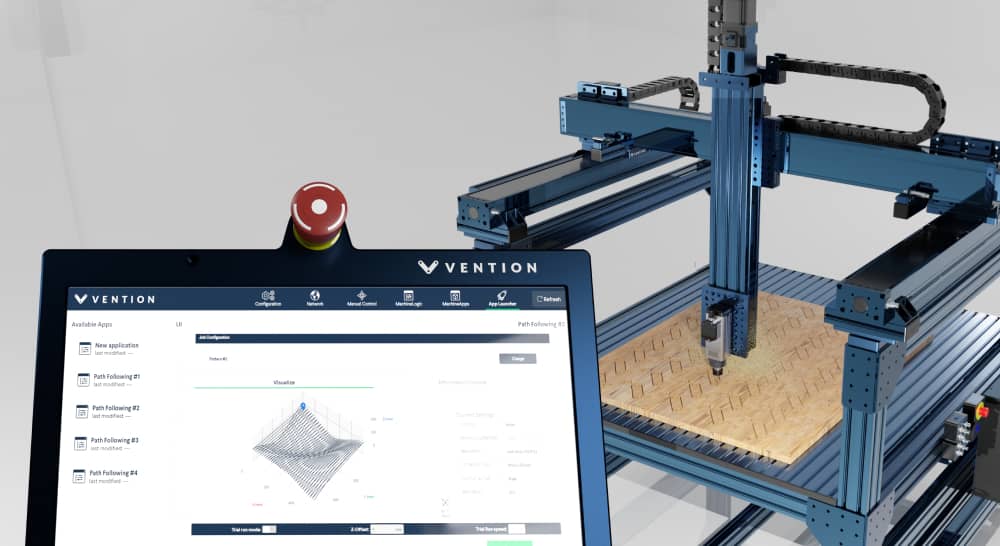 Multiple gantry system and path following configurations
At Vention, we offer multiple configurations for path following machines. Choose from top-mounted, used for CNC-type applications where the working piece has height variation. Side-mounted, for when the workpiece cannot be easily loaded into a top-mounted machine. Or tabletop, for when easy access to all sides of the workpiece is required.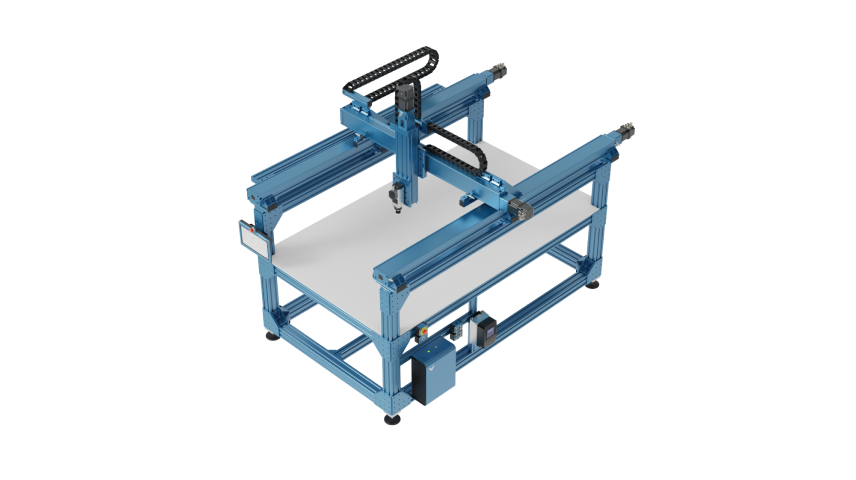 Support from design to deployment
Whether you prefer a complete turn-key package or specific hardware kits and components, we have you covered. We provide support at different levels based on your needs for every application you make with Vention. We offer free design help, on-site setup, and Remote Support whenever you need it. 
Questions? Interested in a gantry system and path following solution for your manufacturing floor? Get in touch with our experts.