Future-proofing industrial equipment in a low-volume, high-mix facility
Edwards furnished its facility with lean manufacturing equipment to future-proof against changing demand.
1-week from design and deployment
165+ workbenches, jigs & fixtures
Story Highlights
Story highlights
Edwards commissioned 165+ pieces of industrial equipment from Vention to furnish their new facility.
Utilizing MachineBuilder, the team could easily collaborate on designs, saving time as new equipment was brought online.
Vention future-proofed their facility for ergonomics, lean purposes, and factory layouts to increase employee safety and productivity.
As a low-volume, high-mix facility, modularity allows for easy upgrades and modifications as needs change.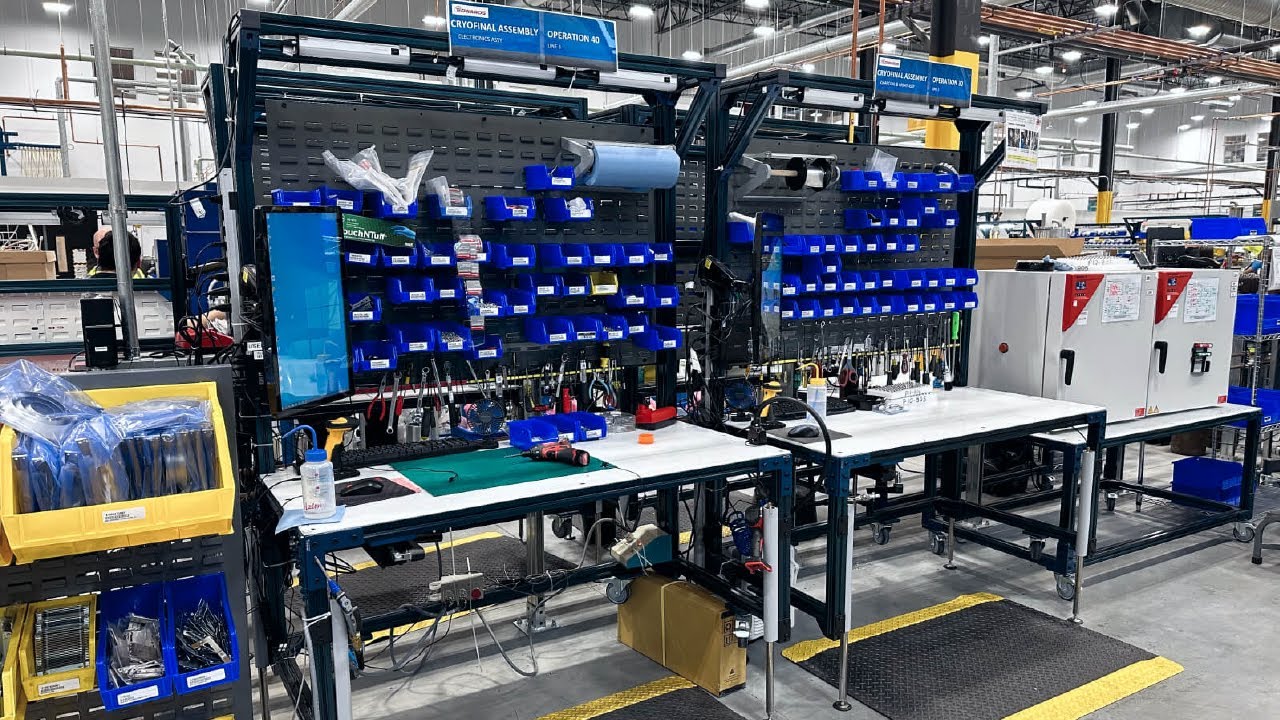 The Problem
Furnish a full factory with modular, ergonomic industrial equipment in just a few weeks
Edwards sought to maximize its new facility by introducing more modular and ergonomic industrial equipment to create a safer working environment and improve productivity. As a low-volume, high-mix facility, the client needed a solution that not only meet their current needs but could be easily modified to adapt to changing demands.
"What I really like about Vention is the ability to take a design that works for us today, and very quickly update and modify it when our needs change with very little input from ourselves."
The Project
Custom lean manufacturing equipment of ergonomic workstations, automated testing jigs, and more
With a one week lead time, Vention was able to deploy over 165 pieces of industrial equipment, ensuring Edwards' new facility was up and running on-time.
Edwards used MachineBuilder to design their new equipment and collaborate as a team. With its modularity and flexibility, they will be able to quickly upgrade and modify existing equipment instead of decommissioning it.
The Results
A facility furbished and future-proofed against changing demand within a one week lead time
With Vention's short lead times, Edwards was able to deploy all their new equipment within a strict deadline to significantly improve the working environment for their employees. Efficiency gains were noticed immediately, and the modular equipment will continue to meet return on investment even as needs change.
Project Specs
Ergonomic workstations
Height adjustable for enhanced efficiency
Industrial carts
Custom design for part manipulation and transport
Automated testing jigs
Part inspection and assembly
Lab stations
Workbenches for research and development