What to expect at Demo Day 2023
August 23, 2023
|
Quinn Harker
We're excited to announce that Demo Day is returning for its fourth year on October 5th, 2023! Registration for the virtual event is now live: https://vention.io/demo-day.
Demo Day is our annual live event where we showcase our largest and most innovative product releases of the year, presented by the people who make it all happen. Last year, with the launch of MachineCloud, we set out to tackle one of the biggest problems in industrial automation: deployment. MachineCloud is a groundbreaking innovation that simplifies the deployment process with software-assisted, step-by-step deployment derived from your digital twin. Watch the full event to catch up on last year's announcements.
This year, we are continuing our mission to democratize industrial automation, with even more powerful announcements to come. Continue reading for a sneak peek of this year's event, with our most surprising announcements to be released during the live event.
Integrated platform. Elevated performance. Rewire your automation journey.
This year's theme demonstrates how the integration of the Manufacturing Automation Platform (MAP) allows for the elevated performance of automated equipment. With MAP, you have the advantage of a connected platform that assists you through each step of your automation journey. With the support of easy-to-use software, once you reach the deployment phase, you know your equipment was designed, programmed, simulated, and assembled correctly to ensure a successful deployment.
The 3D design you've created in MachineBuilder, and then automated in MachineLogic, forms the foundation for both the simulation and deployment processes. This strategic approach removes any disparities between CAD files and the machine in the real world, thus eliminating unexpected inaccuracies. This new, more accessible approach is empowering manufacturers around the world, both big and small, to rewire their automation journey to embrace the new era of industrial automation.
Design in MachineBuilder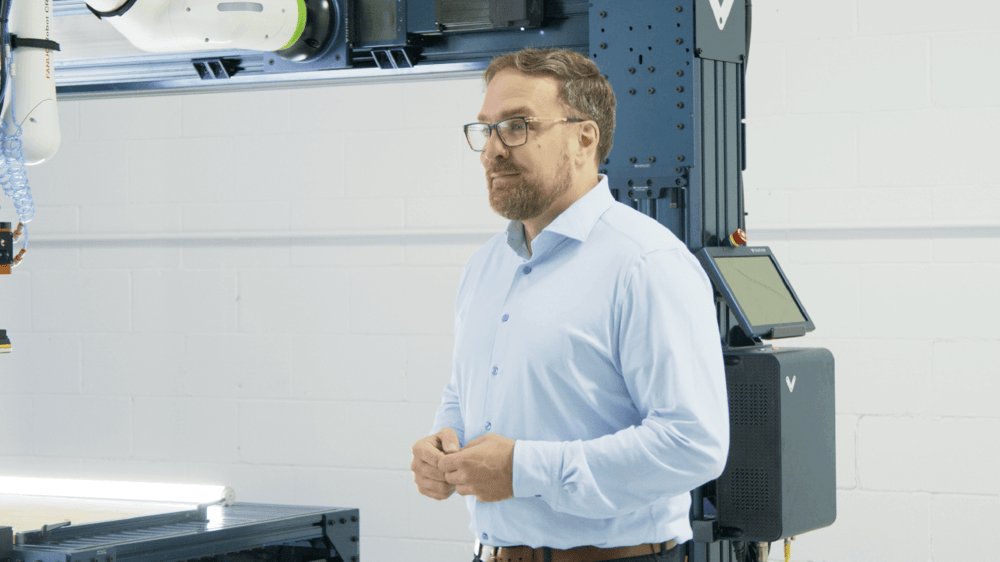 This year we are celebrating the six-year anniversary of MachineBuilder, our 3D computer-aided design software. To support you in creating larger and even more complex designs, we enhanced MachineBuilder's speed, navigation, and convenience, so it's now even easier (and faster) to design automated equipment yourself.
To complement MachineBuilder's software enhancements, we are also advancing our hardware options. As more heavy payload cobots enter the market, our hardware selection will be poised to replace the use of complex trusses and multiple smaller extrusion profiles to support this next generation of cobots.
Automate in MachineLogic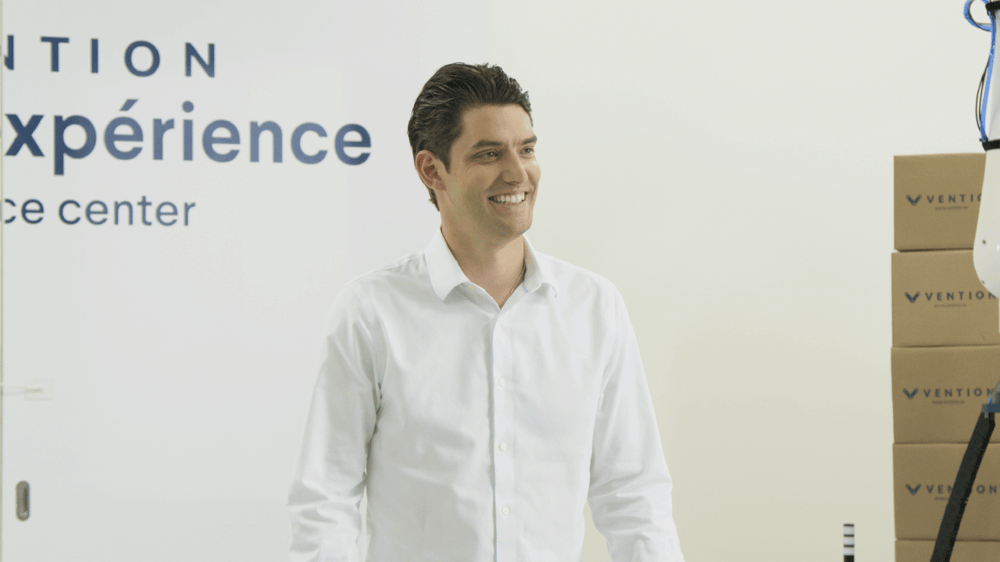 Since 2018, MachineLogic has been at the heart of our end-to-end solutions, providing an intuitive way to program industrial machines.
We have expanded and enhanced the capabilities of MachineLogic, so you have the flexibility to program your way. Everyone, from beginners to advanced programmers, can successfully program automated machines and robots through our newly enhanced code-free programming environment or native Python integration.
Keep an eye out for new additions built upon MachineLogic's strong foundation, which will represent a big step forward in your programming journey.
Deploy with MachineCloud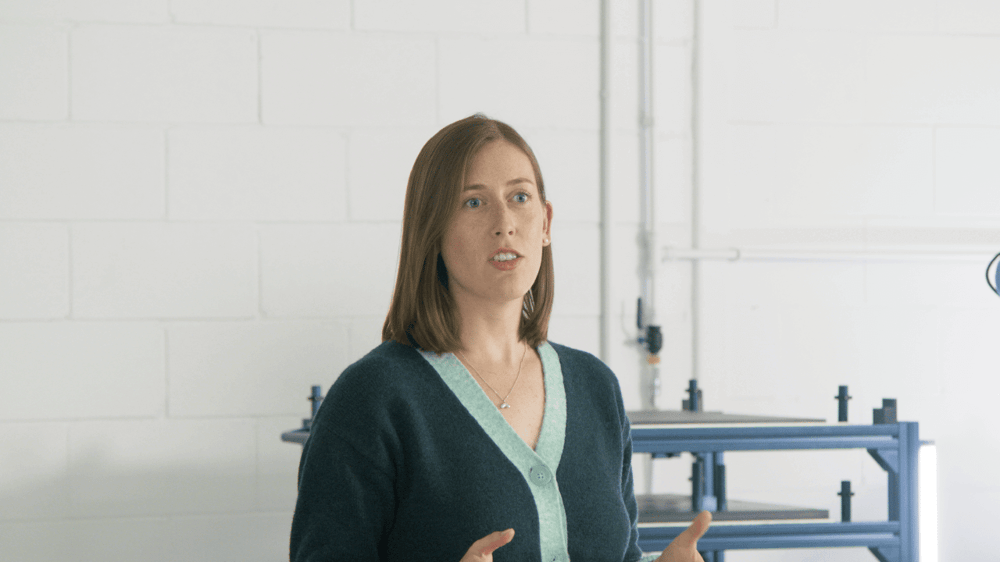 In last year's Demo Day, we focused on simplifying a traditionally complex and technically advanced phase of automation: deployment. Through MachineCloud, we have bridged the gap between the cloud and the factory floor by empowering you to deploy your machine through step-by-step instructions and configuration flows remotely.
This year, we further improved the deployment experience through the addition of on-demand customer support. This rapid access to our experts ensures that problems and concerns get addressed promptly, saving valuable time and avoiding costly delays for manufacturers.
What's next for MAP?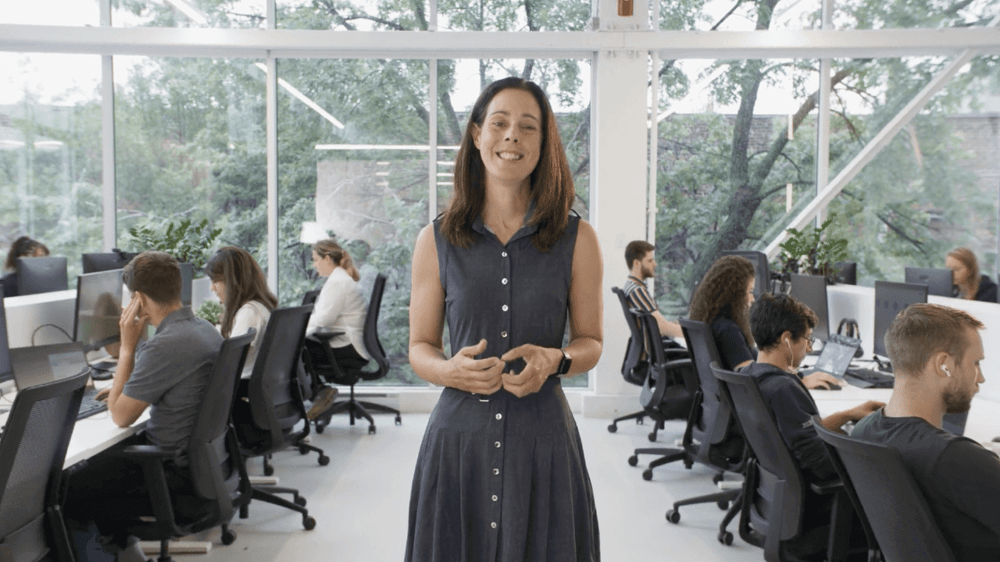 On any manufacturing floor, your automation experience continues once deployment is complete, so why does MAP stop at deployment? This year we are taking MAP full circle and closing the loop on your automation journey. Stay tuned for our biggest announcement yet…
Register for Demo Day 2023
Register for the virtual event today, and be sure to tune in live on October 5th, 2023, at 10:00 AM EDT / 4:00 PM CEST. You won't want to miss it!
Want to attend Demo Day in person? Contact your Account Executive to participate in a two-day, immersive experience with Vention.