How to build your own Advanced Manufacturing Team: An interview with an Automation Engineer
September 08, 2023
|
Quinn Harker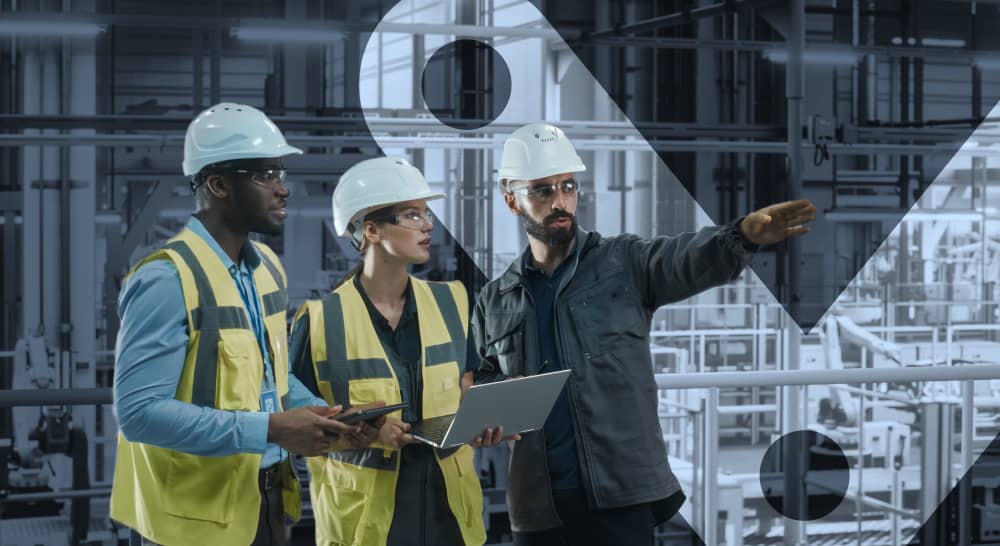 With the increasing accessibility of industrial automation technologies enabling
the do-it-yourself (DIY) movement, manufacturers can manage their automation processes in-house rather than outsourcing to third parties. DIY facilitates the development of internal automation expertise through resources like user forums and
e-commerce sites. Taking a step further, the one-stop-shop Manufacturing Automation Platform (MAP) offers even more significant support in empowering the ownership of automation processes.
Encouraged by the DIY movement, manufacturers who aim to own their automation processes establish their "Advanced Manufacturing Team" to drive the automation roadmap forward across their plants. 
This article will explore how one company successfully implemented its Advanced Manufacturing Team to develop manufacturing process knowledge, simplify automation processes, and regain control over costs and lead times. 
DIY driving the creation of the Advanced Manufacturing Team
Recently, Vention conducted comprehensive research on the state of DIY industrial automation. We found that 75% of platform users were small and medium-sized businesses realizing 50% of their automation projects in an entirely self-serve fashion without any external help. The research spans over one year and looks at manufacturers from small to enterprise size, and across 17 different industries to create a holistic view of manufacturer adoption patterns of DIY automation.
To be successful, those manufacturers have started to build Advanced Manufacturing Teams that drive the automation roadmap across one or more manufacturing plants.
For them, this is a way to save costs by doing the work themselves, deepening their process expertise, and providing upskilling opportunities to those already working on the factory floor.
Advanced Manufacturing Teams have embraced a new way of working where any activities from design to ordering to the operation of a machine are taking place in the same integrated environment. No more different design and automation software to learn, no part ordering from multiple vendors, and no more point solutions to integrate. 
A leading outdoor equipment manufacturer is a strong example of one company that has built a successful Advanced Manufacturing Team. Realizing they could embrace DIY automation to drive industrial automation initiatives in-house, they established their Advanced Manufacturing Team and now see a quicker return on investment, faster lead times, and the development of in-house process knowledge.
Establishing your own Advanced Manufacturing Team
 
Prior to forming its Advanced Manufacturing Team within an outdoor equipment manufacturer, Brandon B., an experienced Automation Engineer was looking to increase control over their automation process, including the costs and quality of products. 
"There is a complexity that comes with relying on others. We wanted to own our in-house processes, simplify our processes, have more control, and invest in growing the team's knowledge and expertise."
For these reasons, the Advanced Manufacturing Team was established to be able to drive automation innovation at this company from within, leaving them unconstrained by the capabilities of another vendor or third party. This created a transformative shift by granting them the power to own their processes and significantly reduce costs. In one particular case, the estimated cost of creating and deploying a welding cell through conventional automation techniques was quoted at USD $750,000 and encompassed various supplementary expenses and charges. By harnessing the capabilities of its Advanced Manufacturing Team, the company managed to cut project expenditure by over 50% by leveraging internal resources and selecting preferred vendors.
"We have managed to really start to create a formula and leverage good vendor relationships to create something that is not only better lead time-wise, but at 50% of the costs that we were getting from machine builders. That, for us, is the biggest value-add for this group."
Within the company, when manufacturing challenges emerge or process enhancements are needed, departments across their many plants will turn to the Advanced Manufacturing Team for practical solutions. By adopting MAP as their primary platform, the Advanced Manufacturing Team is expediting their automation projects with design services, simple code-free programming, and fast lead times, resulting in significant time and cost savings. Additionally, the platform facilitates the establishment of robust industrial automation standards that are easily shareable across one or more plants. This encourages learning and accelerates the development of process knowledge, all of which are essential to retaining employees long term.
Three lessons learned to create your own Advanced Manufacturing Team
If your organization is thinking about establishing an Advanced Manufacturing Team, here are three lessons shared with us: 


1. Who to select to make up your team
Building a well-rounded team with a wide range of perspectives and experiences is essential. Manufacturers should staff their teams with a mix of experienced senior professionals and enthusiastic junior engineers. These individuals should bring a unique perspective, be open to challenging the status quo, and be willing to learn from their mistakes. Ideally, they have had exposure to automation in previous roles, though they may have yet to be directly involved in its creation. Manufacturers who are open to embracing new ways of thinking and doing things will see greater potential for growth.
"You need to find operators with ideas, and you need to find more junior engineers willing to break away from whatever the company tradition is and learn from their mistakes. You'll have a hard time seeing your potential if you're unwilling to change how you do business."
2. How to prioritize automation projects
While projects considered "low-hanging fruit" may offer quick gratification, they often lack the transformative potential that ROI-focused, high-impact initiatives possess. Manufacturers should concentrate their efforts on projects that have the ability to be "copied and pasted" across one or more manufacturing plants. If you can automate a repetitive task, you can then take that solution and multiply it to deliver substantial returns and meaningful business results. Successfully completing these "copy and paste" projects is significant enough to make an immediate impact and will encourage the company to drive in an automation direction. It's all about striking the right balance between short-term gains and long-term growth for a thriving automation journey. 
"Small wins are good. Manufacturers new to automation should start small, but they need to understand that larger, more ROI-focused projects will have the greater potential for organizational impact and transformation." 
3. How to leverage MAP
An intuitive tool like the Manufacturing Automation Platform (MAP) promotes and enables Advanced Manufacturing Teams to take ownership of automation projects from design to deployment. Choosing a cloud-based platform allows the team to work from anywhere as long as they can access a computer and internet connection. When spread out across different plants, this ability to connect from anywhere is essential in promoting collaboration and getting projects done faster. 
Additionally, MAP encourages the development and ownership of core manufacturing process knowledge by allowing the Advanced Manufacturing Team to design, automate, deploy, and operate independently. As the team starts to own such knowledge, automated equipment projects are realized faster and achieve a higher level of performance, while existing equipment is updated more frequently to keep up with the continuous improvement agenda of the manufacturing plants.
"By building our own machines and having access to internal components, we can steer the output in the direction we want instead of asking for someone else to do it for us." 
A new era of industrial automation 
The Advanced Manufacturing Team is disrupting the industrial automation industry with its ability to transform operations, whether you have one plant or 100. If you are considering creating an Advanced Manufacturing Team in your organization, we hope this interview has shed light on the most effective methodologies to embark upon this journey from the firsthand experience of someone who has already accomplished it. Moreover, if your team would like to benefit from Vention's MAP training online or in Montreal at our Experience Center, please reach out to us. 
This is the third blog post in the series "Building an Advanced Manufacturing Team." Read our two previous blog posts: "Withstanding the manufacturing recession: Say hello to your new "Advanced Manufacturing Team" and "Building an Advanced Manufacturing Team: Six reasons to look internally to drive industrial automation initiatives."