Extruded aluminum T-slots: The most rigid and precise extrusion system on the market
March 09, 2017
|
Maxime Lavigueur
Extruded aluminum T-Slots from Vention are redefining what is achievable in terms of structural rigidity and precision, thanks to our proprietary self-aligning interface system and computer-optimized profile. As always, Vention's extrusions are available in all lengths ranging from 45mm to 1530mm, in increments of 45mm.
High-precision interface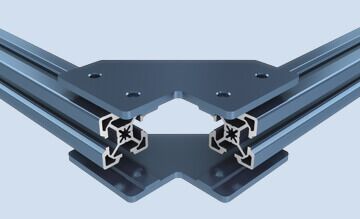 Extruded aluminum T-slots from Vention are based on a proprietary "V-shape" interface system. Assembly joints are self-aligning, with T-nuts and bolts only used as holding devices. This unique interface system not only eliminates angular errors commonly found with T-slot extrusions but also significantly increases the load-bearing capacity of each node.
Machined end faces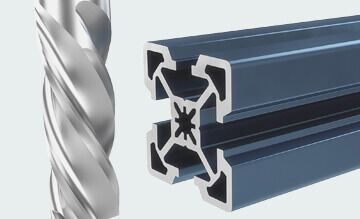 Aluminum extrusion T-slots from Vention are machined to length, eliminating low-length precision and angular errors often resulting from cut-to-length operations. Each extrusion profile is available in increments of 45mm, with lengths ranging from 45 to 1530mm.
Computer-optimized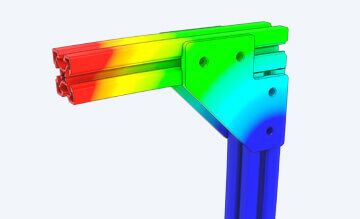 Extruded aluminum T-slots have been optimized to make every gram of material count. Each profile has an exceptional strength-to-weight ratio and rigidity, providing a real alternative to welded structure assemblies.
Learn more
Read our white paper, "Creating high-performance assemblies with T-slot aluminum extrusions" to learn common design issues with modular hardware platforms and how the innovative design of T-slot aluminum extrusions can resolve identified issues to enable high-performance assemblies.